Newsletter for February 2015
Welcome to a brand new year with plenty of exciting things planned for you all to enjoy.
Firstly, our café socials are about to begin again. They provide an opportunity to meet up with old friends and to introduce ourselves to new ones. Having epilepsy can be an isolating experience but we are here for you. Friends are also welcome to come along.
1. We meet at Fresca Café, which is on the corner of Kahikatea Drive and Alison Street, Hamilton
When:
Thursday 26 February from 5-7.00pm
Friday 27 February from 10-11.30am
Thursday 23 April from 5-7.00pm
Friday 24 April from 10-11.30 am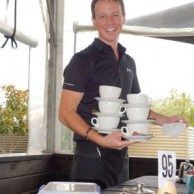 2. Once again we have been invited by the Dinsdale Lions Club for a "day of fun at the Hamilton
Zoo"
When: Sunday 15th March 2015 from 10.00am-2.00pm
Cost: Free for people with disabilities and their immediate family/caregiver
A sausage sizzle, soft drinks and ice blocks will be provided.
If you require transport within the city boundary please let Maria know as soon as possible at
021 888 293 or maria@ewct.org.nz

3. Every year we go on an excursion, which is hugely entertaining and an opportunity to get away from Hamilton for the day.
This year we are going to Wingspan near Rotorua. We will experience the thrill of a close
encounter with New Zealand's only falcon, the karearea (as seen on NZ $20 notes), and
other birds of prey.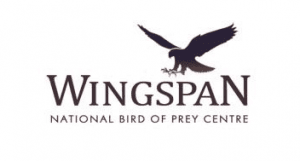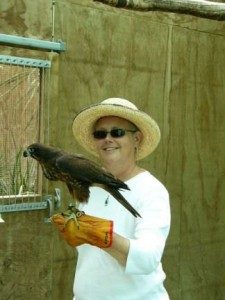 Where: 1164 Paradise Valley Road, Rotorua (07 357 4469)
When: Saturday 18th April. Please meet Maria in the Wingspan carpark at 1.15 pm
Cost $20/adult and $5/child. Please pay Maria on arrival.
If you are able to help with transport, or need help with transport on the day, please let Maria know at 021 888 293 or maria@ewct.org.nz. There are limited seats available. Please dress for the occasion (wet weather gear if necessary)
4. Our children with epilepsy, have a chance to enjoy a horse ride with the "Riding for the Disabled". Please let Maria know if your child would like to attend. Children will be side-walked on their horse for safety reasons. There are volunteering opportunities, too.
When: Sunday 1st March
Where: Riding for the Disabled on Vaile Road, Ruakura, Hamilton
Cost: $20/child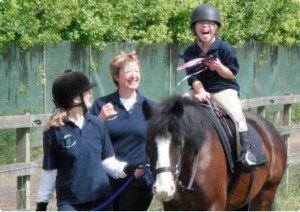 5. Job Chat will be starting again in March and it will be held on every second Monday of the month. Job Chat is an opportunity to learn skills and tips in applying for jobs. It is facilitated by Sharon Jefferies of the Blind Foundation and Wade Limpus, EWCT Trust board member and Wintec's disability support coordinator. A separate topic will be discussed each month.
When: Monday 9th March (and every second Monday of the month after that)
Time: 4.30-5.30pm
Where: The Blind Foundation, Liverpool Street, Hamilton
Cost: Free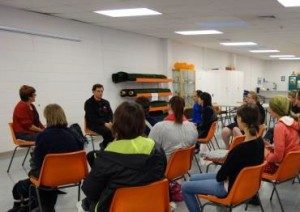 6. Our 'Confidently cooking' course has resumed. The class is tutored by Jen,a qualified chef and former Wintec tutor, and Steff who is a qualified teacher. Our course is proving to be a huge success and it runs all year. Unfortunately numbers in the class are limited but I am happy to put your name down on a waiting list if you are interested in coming along at a later stage.
When: Every Tuesday from 9.30-11.30am
Where: The Methodist City Action Centre,in London Street
Cost: $5/session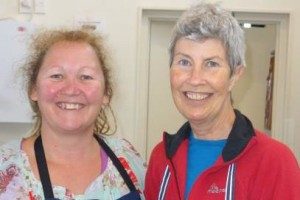 7. We are attending the Wellbeing Waikato Winter Show again this year between 10-12 April, at the Claudelands Event Centre. We look forward to seeing you there.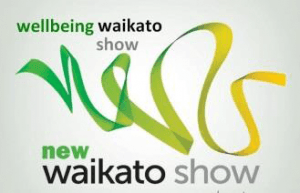 8. In conjunction with Seizure Support Northland, we have produced a new, comprehensive seizure diary which will be out soon.
9. Our children's story book, "Ben's Buddies" is proving to be a real hit with children and adults alike. It is still possible to buy your own copy for $15.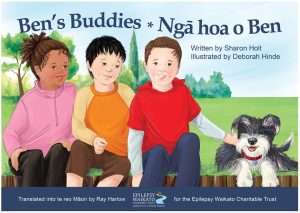 10. You will discover that Maria is driving around in an EWCT work car, thanks to generous sponsorship from Royale Car Company, Skycity and WEL Energy Trust.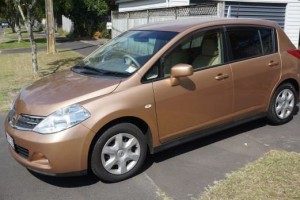 Maria travels many kilometres a month visiting clients, giving talks and organising, attending and supporting the many social events that she organises.
You may contact Maria on 021 888 293 or maria@ewct.org.nz for further information on any of the events listed above. You will also find the information on our website: ewct.org.nz and official Facebook page. We trust that you have a great year. We are looking forward to enjoying it with you too.
Take care!
The Epilepsy Waikato Charitable Trust Board
14 February 2015