The development of an epilepsy organisation in the Waikato region began in 1956 when the Huntly Lions' Club sponsored an epilepsy interest-group meeting with the British Epilepsy Association (BEA). Such was the enthusiasm of attendees at that meeting that the first-ever New Zealand branch (under BEA) was established as the Hamilton branch. This branch later became known as Epilepsy Waikato. By the 1960s, Epilepsy Waikato had become an important hub for women and others with epilepsy and the organisation soon saw a need to employ an epilepsy field officer (the first being Ngaire Belgrave), who gave support to families within the Waikato region as well as educating the general public on epilepsy.
A national association, the Epilepsy Association of New Zealand Incorporated (EANZ) (initially known as the New Zealand Epilepsy Association), was formed and registered as an incorporated society on 15 June, 1959. Epilepsy Waikato became affiliated eventually with another 16 other branches around New Zealand under the umbrella organisation of EANZ. Each of the branches remained independent and associated branch committees were responsible entirely for raising funds, hiring of staff, day-to-day running of the branches, and especially for supporting the work of the field officers. EANZ, based in Hamilton from its inception, provided the collegial support and resources that united all branches.
Epilepsy Waikato thus became a successful, well-functioning branch and in 1998 it received a $70,000 bequest from the Smyth Estate. The committee decided to use it as the basis for a building fund and from 2000 began raising funds in earnest to buy a building. Several large fund-raising events were held including a tea party in Woodlands Estate, a Bavarian beer festival, auctions, dinner events, and various concerts that were enjoyed by the many supporters of Epilepsy Waikato. By the beginning of 2002, and with the help of the WEL Trust, Trust Waikato, New Zealand Lottery Grants Board, D.V. Bryant Trust, and 18 other funders, Epilepsy Waikato bought outright a run-down building on 6 Vialou Street in central Hamilton for the sum total of $315,620.
Plans were drawn up to renovate and convert the old building into eight offices, meeting and reception rooms, a kitchen, and a lunchroom. Towards the end of the year, the building was open for business and Keith Quinn, a notable sports broadcaster and national epilepsy ambassador (who also has epilepsy), officially opened Vialou House on 9 September, 2002.
A stipulation made by WEL Energy Trust and Trust Waikato, who had invested community money into the project, was that the building was to house like-minded charities. Within a short time, Vialou House became fully tenanted with the following organisations: Parent-to-Parent Waikato and Parent-to-Parent New Zealand, Parents of Vision Impaired, Stroke Foundation, Child Cancer Foundation, Epilepsy Waikato, and the Epilepsy Foundation (the Epilepsy Foundation, wound up in 2020, was a national fundraising arm of EANZ formed on 7 September, 1987). All organisations shared the facilities and a receptionist. It was a very successful venture for Epilepsy Waikato, and the revenue received as rent enabled the organisation to employ a second epilepsy field officer.
EANZ became registered as a charity on 11 July, 2007, but, in addition, it became known as Epilepsy New Zealand (ENZ). Soon after, in 2009, the constitution of ENZ was changed, but with considerable dissent from Epilepsy Waikato in particular (under branch president Paul Manning at the time), to disestablish branch committees. The effect was that all 17 branches would be run from the national office and thus would no longer be independent. However, that decision, and especially the way in which ENZ handled and enacted subsequent changes, led to many members of the branch committees becoming disenchanted and resigning. The Waikato branch committee held strongly to its conviction of being the longest-standing (since 1956) regional epilepsy provider despite the new ties to the national office of ENZ, and remained intact so that the committee could continue to support the branch's activities and (critically) clients. However, on 23 November, 2009, without any prior discussion, the ENZ Board dismissed the Waikato branch committee. A few days later, on 26 November, 2009, security guards directed by ENZ took over Vialou House and removed most of the contents within.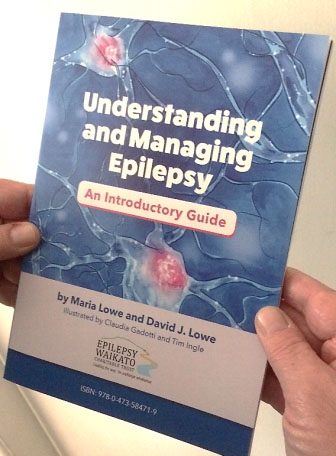 After attempts to regain the Waikato branch assets (worth around $800,000 including the Vialou House property, and representing 53 years of effort by Epilepsy Waikato) were unsuccessful, and with life members and others being vindictively 'dismissed' from EANZ, members of the Epilepsy Waikato branch subsequently decided to go it alone and so formed the Epilepsy Waikato Charitable Trust (EWCT) on 28 June, 2011.
Despite starting from scratch with zero assets, EWCT, based in Hamilton, has since become a reputable and highly professional client-focussed epilepsy organisation serving the Waikato District Health Board region and beyond. Such a transformation is the result of hard work by a few dedicated older members (some of whom had been part of the original Epilepsy Waikato branch for many decades) together with new board members who recognised the injustices of the national takeover. The new organisation was strongly supported by Hon. Tim Macindoe, former MP for Hamilton West, who became the long-serving patron of EWCT.
In early December, 2013, the national office of ENZ, which until then had been located in a separate building in Alexandra Street in Hamilton, moved into Vialou House. The national office remains in that building today.
In 2021, Epilepsy Waikato Charitable Trust celebrated ten years as a regional epilepsy provider with the publication of a book, "Understanding and Managing Epilepsy – an Introductory Guide", by Maria Lowe and David Lowe, the first general book on epilepsy to be published in New Zealand in more than 30 years. On 30 September, 2021, 100 copies were donated to the Neurology Department of Waikato Hospital. EWCT has also given free copies to every library in the Waikato region.

Previously, EWCT had published two children's books, the first in 2014, "Ben's Buddies", and the second in 2017, "Ariana and Jack". Both in English and te reo Māori, hundreds of copies of these colourful picture books have been provided free to clients, schools, libraries, and others with an interest in epilepsy. "Ben's Buddies" was dedicated to the late Paul Manning, and "Ariana and Jack" to Faith Gibbs and Cyril Markham, both still serving as trustees on EWCT, in recognition of their > 50 years of service in the Waikato region. EWCT has also published a well-used seizure diary and hosts an informative and user-friendly website.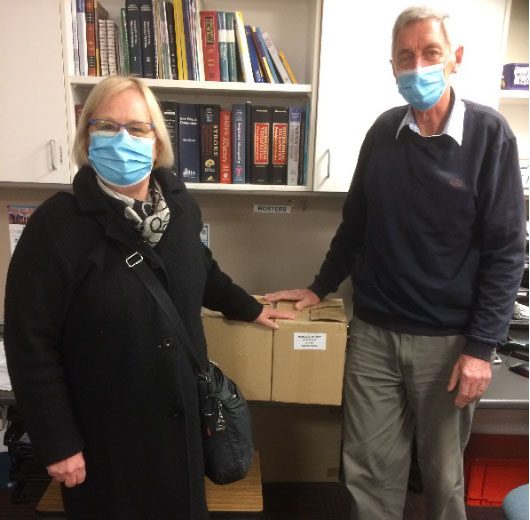 EWCT acknowledges and thanks numerous funders, listed on our website, for allowing such publications to be generated and also for ongoing support that enables staff and trustees of EWCT to carry out their roles to help people with epilepsy and their family and friends.