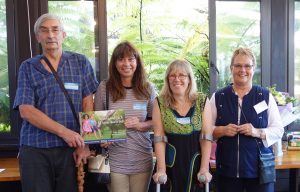 EWCT has produced two children's epilepsy books, "Ben's Buddies" and "Ariana and Jack" which have been chosen to go to this year's Bologna Children's Book Fair (3-6 April) in Italy. This occasion is considered to be the leading professional event dedicated to children's publishing in the world and EWCT is excited that our epilepsy books will be representing New Zealand and, more importantly, all children with epilepsy in the world.
Sharon Holt (who is an award-winning New Zealand author) wrote both of our stories and Dr Ray Harlow translated them into te reo. Deborah Hinde from New Zealand illustrated "Ben's Buddies" and Claudia Gadotti who is an international artist living in New Zealand illustrated "Ariana and Jack". Both both books were developed by EWCT's epilepsy advisor, Maria Lowe.
Ben's Buddies and Ariana and Jack can be purchased at our online shop.