"He arahanga whakamua – Leading the way"
December 2019 Newsletter
Greetings!
It is that time of year again when we are able to reflect back on the year that was and to plan for the next. As the world of epilepsy constantly changes, we are able to adapt and meet the needs of people living directly, and indirectly with epilepsy. We are very much a regional, hands-on epilepsy provider, and we are proud to say that this year we have had both a national and regional presence. We are hearing your voices and responding to your needs.
In a 2018 parliamentary petition, led by Maria Lowe (epilepsy advisor) with the EWCT Trust Board, we asked for a trained ketogenic dietitian be made available for people living with intractable epilepsy in the Waikato region. That request has been agreed to in principle by the Ministry of Health and by the Parliamentary Health Committee (October 2019), and so our efforts early next year will be to encourage the Waikato DHB to urgently employ the dietitian that we desperately need. The ketogenic diet is a scientifically proven treatment option but it does not work for all. Nevertheless, we need people to have a choice in how to control their seizures.
EWCT responded strongly a year ago to the lamotrigine/logem medication brand switch that came into effect on October 1st 2019. Pharmac went ahead with the switch and as a consequence many of our clients experienced break-through seizures and intolerable side effects. Again, we reported back to Pharmac with another strong message voicing our/your concerns, and as a response to that, and the high level of public concern generally, Pharmac has extended the criteria for exceptional circumstances funding of lamotrigine. It has been a team effort by many concerned New Zealanders and we credit you all for being part of that concerned voice. Thank you!
In recognition of the efforts of our EWCT Trust Board, we won the Volunteering Waikato "Team Excellence Award" for 2019. The Trust Board works hard behind the scenes so that we continue to 'lead the way' as the epilepsy provider of choice here in the Waikato. Our presence is also felt national and internationally, as shown by the many people who regularly use our up-to-date, and very informative/easy-to-read website.
For this year's epilepsy awareness month, we concentrated our efforts on looking at 'removing fear, stigma and prejudice around epilepsy'. Our message, "Everyone can make a difference. Together we make change", can be applied to all aspects of our lives but barriers still remain in the epilepsy world. If we are to improve the quality of life for those living with epilepsy then we need to remove the barriers.
As part of this year's community project, we invited 72 people to have their photos taken for our poster. We would like to sincerely thank those people who generously gifted us their photo and time. We appreciate their support of EWCT and of our community.
We value working alongside other agencies so that people living with epilepsy receive the best support in times of stress. Epilepsy is more than 'just' a seizure, it is a complex neurological condition that can also affect the physical, emotional and social well-being of a person. The role of the EWCT epilepsy advisor is therefore diverse. Our EWCT epilepsy advisor serves the people within the Waikato District Health Board area, which extends from the Coromandel as far south as Taumarunui, and everywhere in between. Our aim is to continue with face-to-face consultations because we know that this approach works best. Maria feels humbled and privileged being invited into your homes. (Maria personally connected with 4094 people this year!)
We hold many social groups around the region, which are well supported. It is lovely to connect with people from all walks of life. We look forward to seeing you again next year.
In 2020 we will continue attending the various expos around the region. These events help us to raise epilepsy awareness and to meet people living with, and without, epilepsy. We will also hold our much-celebrated mid-winter 'hero award' where we honour people who have done exceptional work in helping others living with epilepsy. This year we honoured John Fayerman and Ai Ei Teo. We will also continue with the Lugton "Round-the-Bridges".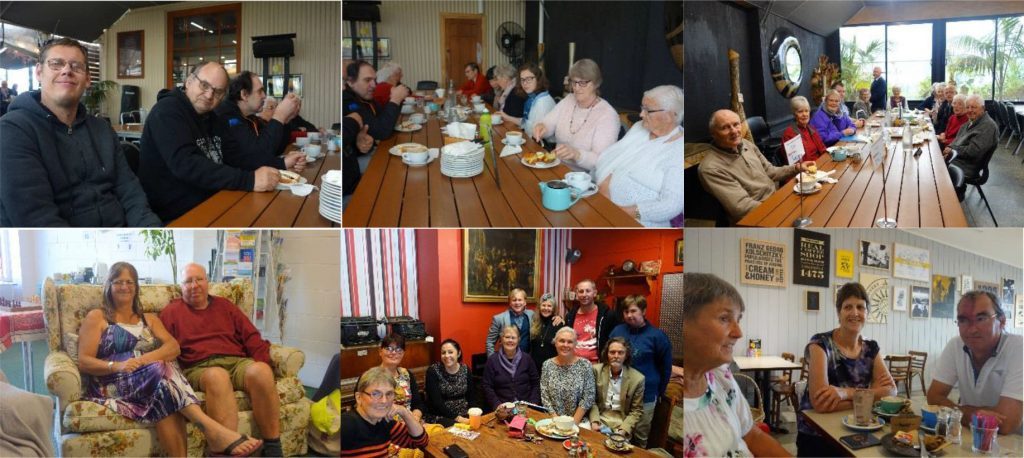 Top tips for surviving our festive season
If you are prone to photosensitive epilepsy as a result of flashing fairy lights, sunlight

reflecting off the water or through the trees, and even the TV or the computer screen, by covering one eye and turning away from the source of the light you may prevent a seizure from happening. Wearing wrap-around glasses may also help to avoid those glaring sunrays.


Christmas is a stressful time of year and so find out what your stress triggers are and try to avoid them – be it late-night shopping trips, crowds of people, hot and sticky weather conditions or just the thought of coming together with family and friends. It is okay to adjust your social calendar in times of stress. Be kind to yourself to avoid unwanted seizures.


This festive season can be a time of over-indulgence and so go easy on those highly caffeinated soft drinks and alcohol. These can trigger seizures.
Be careful near the barbeque with those hot plates and glowing charcoals. Think safety all the time. There are some helpful tips to be found on https://ewct.org.nz/safe-cookingstrategies-people-epilepsy/.


Special care needs to be taken around any water activities. New Zealand has particularly high drowning rates and you are especially vulnerable if you have seizures. Swim with a buddy and avoid those activities that put yourself, and others, at risk. Take a look at: https://ewct.org.nz/what-to-do-if-someone-is-having-a-convulsive-seizure/


Late nights can play havoc on your body's ability to cope with tiredness. Being tired is a seizure trigger and you may forget to take your medications, which is also a seizure trigger. If you are out late, set an alarm to remind you to take your morning meds.


If you take short walks in the sun, don't forget to 'slip, slop, slap and wrap' to avoid getting burnt. If being hot is your seizure trigger, then find ways of keeping cool. You may like to invest in a portable fan.


If you are going away on holiday, make sure that you take plenty of your medications. Don't be caught short without them, and risk becoming vulnerable to having seizures and possibly going into status epilepticus, which is a serious medical condition.


Keep these important telephone numbers close at hand.

Emergency (Police, Ambulance and Fire) – 111
Healthline – 0800 611 116
Poisons Centre – 0800 764 766
Waikato Hospital – (07) 839 8899


Have fun! Do enjoy yourself, meeting friends and having fun is therapeutic and it makes us feel energised and happy to be alive. If you get a 'dose of nature' at the same time, then it doubles your chances of feeling great. Call a friend for a walk or a cuppa.


Check us out on Facebook or our website at ewct.org.nz
We value our funders and sponsors who continue to support us financially. Thank you. We are a not-for-profit organisation and we do not receive government funding, and yet we deliver an epilepsy service to the highest standard.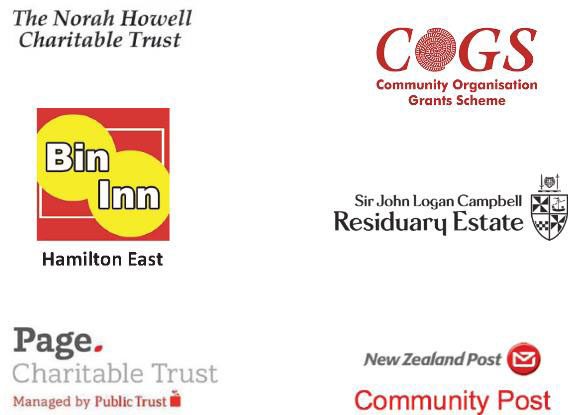 We would also like to thank our patron, the honourable Tim Macindoe, National MP for Hamilton West, for his continued support of EWCT.
The EWCT trust board, Margaret Paine (secretary) and Maria Lowe (epilepsy advisor), wish you all a relaxing, safe and happy holiday and we look forward to seeing you in the New Year.
EWCT is closing from Wednesday 23rd December 2019 through to Friday 17 January 2020.