Participation in exercise and sport is important for general health and emotional well-being but, for people with epilepsy, their neurological condition must always be considered when choosing any activity.
People with epilepsy are advised to:
avoid an activity that involves the possibility of a head injury,
avoid an activity that results in a serious injury because of a loss of consciousness, and
avoid an activity where there is no bodily contact with the ground (e.g. surfing).
A person with epilepsy must consider their seizure type/control and triggers, apply normal safe-guards for participating in sport(s), and wear safety gear, if necessary. Extra supervision is required around water activities for people with epilepsy (See What to do if someone is having a convulsive seizure for more information).  Completing a risk assessment and seizure action plan would be ideal.
These sports are relatively safe1. However, complete a risk assessment and seizure management plan. Wear safety gear if necessary.
Aerobics
Archery
Badminton
Basketball
Bowling
Cricket
Curling
Dancing
Golf
Gymnastics
Golf
High jump
Hockey
Jogging
Orienteering
Running
Shot put
Soccer
Softball
Table tennis
Volleyball
Weight-lifting
Wrestling
These sporting activities would require reasonable precautions1. Complete a risk assessment and seizure action plan and wear safety gear if necessary..
Canoeing
Cycling
Diving
Football
Horse-riding
Hockey
Ice skating
Karate
Kayaking
Pole vaulting
Roller skating
Rugby
Sailing
Snorkelling
Swimming
Tennis
These activities would be prohibited1. Talk to your GP or neurologist.
Boxing
Bungee jumping
Hang gliding
Jousting
Rock climbing
Scuba diving
Sky diving
Surfing
Water skiing
1These categories are derived from chapter 8 "Epilepsy and quality of life" (pp. 123-127) in Leppik, I.O. 2007. Epilepsy – a Guide to Balancing Your Life. AAN Press, American Academy of Neurology, Saint Paul; and Demos Medical Publishing, New York.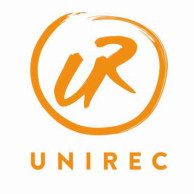 The below information has been provided courtesy of Kristina Jessup a High Performance and Rehabilitation Consultant at, UNIREC Centre, University of Waikato.
Exercise or physical activity is good for everyone and seizures during exercise are rare. However due to fear of a seizure those with epilepsy and their families, are often fearful or not sure where to start when it comes to commencing regular physical activity.
Benefits of exercise for epilepsy:
Reduced seizure susceptibility compared with inactive people with epilepsy.
Engaging in physical activity has been found to reduce sensitivity to stress, which may be a potential mechanism for decreasing susceptibility and frequency of seizures in people with epilepsy.
Improvement in quality of life and social integration.
Exercise has been found to help reduce anxiety and depression. Anxiety is one major trigger of seizures.
People with epilepsy are able to reap the same benefits from exercise as healthy individuals, these include improved fitness, weight loss, increased aerobic and working capacity, improved lung capacity and reduced heart rate.
Health benefits resulting from exercise also include reduced risk of heart disease, cancers, stroke, diabetes and arthritis.
Anti-epileptic medications can have a side effect of weight gain, exercise helps maintain a healthy body weight and reduce the risk of obesity.
Checklist prior to exercise for people with epilepsy:
Some things to remember before engaging in exercise or a physical activity programme:
Seek medical clearance from your doctor first.
Avoid triggers of seizures – stress, fatigue, anxiety.
Take medications and stay well hydrated.
Ensure exercise is stopped if you feel faint, dizzy or nauseous.
Wearing a medic alert bracelet if training alone so people will be able to know you have epilepsy.
Carry a mobile phone with an emergency number listed ( in case of an emergency- ICE), when out exercising alone, for example biking, running or walking. Let people know where you are going and how long you intend being away.
Unirec operates a unique group-based programme, MediFit, designed for people affected by pre-existing or current medical conditions. See www.unirec.co.nz for more information.